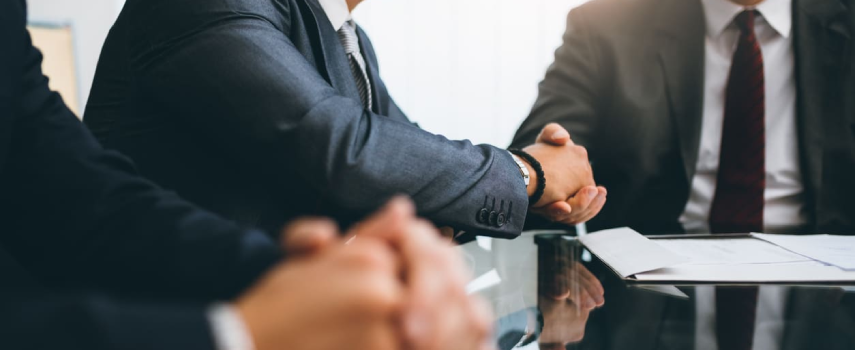 If you hire an attorney, they are probably hired to negotiate compensation on your behalf. A plea bargain in a criminal case, a monetary settlement in a civil case, the terms and circumstances of professional discipline, a contract, or employment terms and conditions are all examples of things that an attorney can negotiate. Regardless, real-life lawyers negotiate situations differently than their fictionalized movie counterparts. So how do you know if your attorney is good at negotiating settlements? Read on to learn more about
Can I Do Negotiations Myself?
Yes, it's possible, but do you need to? Having someone on your side who has experience in settlement negotiations is a better option. An attorney's services in settlement negotiations are often provided at no upfront cost, and they handle all communications and negotiations with the insurance provider on your behalf.
According to a 2017 Martindale-Nolo personal injury study, claimants who hired an attorney received an average compensation of $77,600, compared to an average of $17,600 for plaintiffs who handled their own injury claims. To determine your case's value and the appropriate payout size, you will need the assistance of an experienced professional.
It is in the insurance company's best interest or their employment for the claims adjusting procedure to drag on as long as possible so that they can find grounds for denying your claim or reducing its worth. Whether you're filing a claim for injuries sustained in a car crash, property damage, or other loss, you deserve total or nearly full compensation.
Can An Attorney Fight For Me?
Yes, without a doubt. In a legal case, you want an attorney to fight enthusiastically on your behalf. However, not all cases need to be settled with shouting matches or harsh words; this may be the case in certain circumstances, but in others, the process may be fairly logical and straightforward.
How a negotiation goes down often depends on the nature of the case and, in some instances, the opposing counsel. Your lawyer's experience with the other side's legal team may be helpful when selecting what to present and how to present it to achieve your goals in negotiations.
Why Isn't My Attorney Getting The Results I Want?
Most times, with every negotiation or settlement, we may have to give up something of lesser importance to preserve something of greater value. So that your lawyer can do all in their power to help you reach your goals, it is crucial that you communicate those priorities to them.
Why Is My Case Not Meeting In The Middle Of The Negotiations?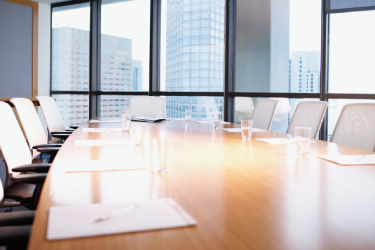 It is common practice for clients to assume that their attorneys will first make either extremely low offers or extremely high demands, with the expectation that the two parties will eventually agree.
This is not unheard of, but it does not happen very often. Often attorneys may make requests or good faith proposals in negotiations and then attempt to
defend the demand. It's possible that the attorney is making a best-or-near-best offer and that no matter what the other side does, the first side will take a stance and refuse to budge from that position. Knowing your personal financial situation helps you evaluate whether or not to accept the offer and its implications.
How Does an Attorney Negotiate Settlements?
Your lawyer can communicate and negotiate in person, by phone, text message, email, and letter, depending on the situation. Sometimes, it's a mix of several of the methods listed. There will be several opportunities for official and informal negotiations throughout a case, ranging from the brief exchange of documents to be reviewed later to an all-day meeting at one of the attorneys' offices.
Although the length of time needed to negotiate is usually determined by the complexity of the issue, things can be resolved more quickly than expected if one side is very motivated to negotiate advantageous terms. Your lawyer is gent on representing you as a human, not just negotiating the details of the case. You have had an experience and gone through it alone. Thus it's important to highlight what makes you unique. There's a chance that the opposing attorney finds you interesting for a unique reason.
How Soon Can I Expect My Attorney To Begin Negotiating?
Your attorney may try to hasten negotiations if they know it's necessary, but delaying them may be in your best interest in certain situations. If you suffer an injury and need compensation quickly, you might be able to settle for somewhat less money over time in return for getting it sooner.
If you've been hurt and are still getting treatment, however, your personal injury attorney may advise you to wait to negotiate until you know more about the long-term effects of your injuries. If you're facing criminal charges, your defense attorney may suggest you attend a course or perform community service before entering into plea discussions. Last but not least, you and your lawyer would need to discuss whether it makes sense to begin discussions immediately or wait.
Can I Be Present With My Attorney During Negotiations?
Typically this doesn't occur often. One reason you hired attorneys was so they could negotiate on your behalf. It's natural to feel passionate about your case, but you should also put your trust in your attorney's knowledge of the law and expertise in negotiating these matters. Your lawyer may provide extensive written negotiations and advocacy on your side, but this will depend on the specifics of your case.
Sometimes you may be requested to examine the material before it is legally submitted on your behalf, and you may even be handed a copy of the relevant communication. Clients can have varying degrees of involvement in negotiations, from actively participating to doing little more than checking offers. Communicate openly with your attorney so that they may do their best to satisfy your needs.
Can My Attorney Negotiate For Higher Compensations?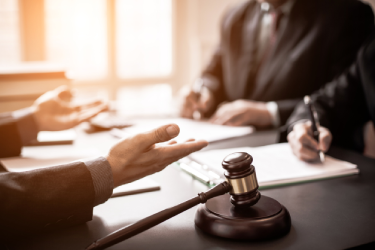 There are various methods where a law firm or vehicle accident law company's attorneys might help you increase your compensation. It would be best if you relied on your attorney's skills to increase the amount of money the insurance company is willing to provide you in a settlement.
When negotiating with insurance companies or accepting a settlement offer, you want to do so from
the most solid position possible. The ultimate objective is to obtain a settlement that comes as near to compensate you fully. On the other hand, the insurance company wants to reach a settlement with you as quickly and cheaply as possible.
Conclusion
Do not leave your fate in the hands of insurance providers and claims adjusters who wouldn't protect your interests. Having the experience and expertise of an attorney on your side is crucial when negotiating your insurance settlements. Your lawyer can help review the insurance company's settlement offer and propose an improved settlement amount.