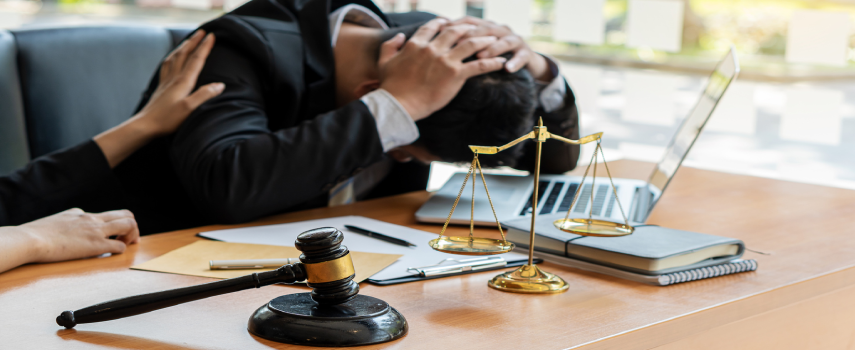 Lawyers who specialize in personal injury cases are still people, nevertheless. They err, and such blunders often end up costing them and their clients significant sums of money, if not the entire settlement. First, as the injured party, you need to play the role of the careful consumer and locate an attorney in whom you have complete faith to handle your claims. Learn to recognize the common pitfalls that personal injury attorneys face so that you can take preventative measures. Here are some of the common mistakes attorneys make:
Lack of Knowledge of the Law and Its Impact on the Case at Hand
An attorney's duty is to protect their clients' interests by explaining the law and enforcing their wishes within its framework. You need to look elsewhere for legal representation if your attorney lacks familiarity with the relevant laws and how they apply to your case.
Aiming For A Speedy Agreement in Situations Where Delaying A Settlement Would Be Better
An insurer may make a settlement offer after you file a claim for damages resulting from a personal injury. Typically, this "lowball" offer doesn't come close to making up for the damage. You might lose a lot of money if your lawyer pressures you to accept this offer or any settlement before completing a thorough investigation or fully understanding the extent of your injuries.
Being Overburdened With Too Many Cases and Unable To Give Any One Case the Attention It Needs
The lawyer assigned to your case must devote much time and energy to it. A lawyer with too many clients cannot offer each individual the attention required. As a result, the quality of care for all cases drops. You may look elsewhere for legal representation if you have trouble contacting your current attorney.
Misleading a Client about the Chances of Success in Their Injury Case
Having a lawyer on your side may ease the stress of dealing with a personal injury case. Your lawyer's job, especially during litigation, is to keep you grounded in reality about the case's expectations. Although you may see advertisements for six-figure settlements, these advertisements often use inviting information. If your case is not worth that much, you cannot expect to recover a settlement of that size. Instead, it would be best to trust your lawyer's estimate for your settlement and recommendations based on your case and evidence.
Having Insufficient Funds to Deal With a Certain Case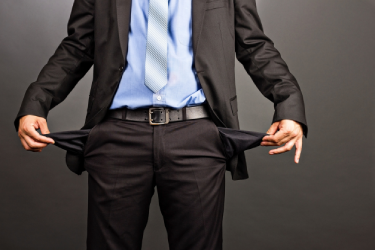 Please research before signing with one of the many attorneys that advertise that they can handle high-stakes injury claims. It may cost a lot of money to look into and pursue a personal injury claim, especially if the harm sustained is serious.
When handling a case like this, your attorney will likely need to spend tens of thousands of dollars on getting experts.
If your attorney can't or won't spend the money to retain these specialists, you and your case will be at a severe disadvantage. Experts can add up in cost, but they are essential to winning a substantial damage case. Medical and other topics outside the scope of the average person's knowledge must be discussed only by those legally authorized to do so. Check the firm's financial stability to ensure they have the means to take on a major insurance provider in court.
Not Working with Other Attorneys to Solve a Complex Legal Matter
Regardless of your lawyer's expertise in the field, there can be cases that can be difficult to handle. Your lawyer should discuss this with other attorneys in the firm or at a competing firm to determine the best course of action. If you ever find yourself in a sticky situation, having access to a lawyer ready to bring in outside help is essential. If your attorney doesn't consult with a colleague who has handled cases like yours, they may fail to recognize important details, under- or exaggerate their importance, or make a hasty judgment.
Failing to Understand the Medical Aspect of the Case
Though attorneys cannot diagnose their clients' conditions, the extent of their injuries does affect the value of their cases. Therefore, you should seek the counsel of an attorney who has a broad familiarity with injuries and their potential impacts on everyday life.
For instance, you'll need to ask yourself if you'll be able to return to work after surgery and, if not, what needs to be done to ensure that your damage model accurately reflects the level of your loss. It is crucial that your attorney understands what has to be done to properly set up your case if you have suffered a spinal cord injury or brain damage.
Lacking the Willingness to Take on a Challenging Case
Many attorneys advertise themselves as trial lawyers. Unfortunately, many attorneys in the field of personal injury litigation are only interested in taking cases in which they can guarantee a settlement, regardless of the reasonableness of the offer they would get. It's clear that this is not the kind of lawyer you need. While it's always preferable to avoid going to court, if the other party is unable to negotiate in good faith, you need a lawyer who isn't afraid to go to trial.
Failing To Understand the Audience You Want To Convince
When filing a claim for personal injury damages with an insurer, it is your attorney's responsibility to prove that you were hurt due to the insured party's carelessness and that your losses are directly related to that accident. This implies that your attorney needs to connect and speak the language of your insurance company, which might differ from car insurance companies to medical malpractice insurance companies. A jury will listen in instead if the insurance company refuses to play fair. After all is said and done, this group of people will be the ones to determine the value of your case.
Consult with a Qualified Lawyer
If you've been hurt in a negligent accident, you need to reach out to a skilled personal injury attorney as soon as possible. Your lawyer can advocate for your best interests, help file your personal injury claims or lawsuit, and attempt to recover the financial compensation you deserve.