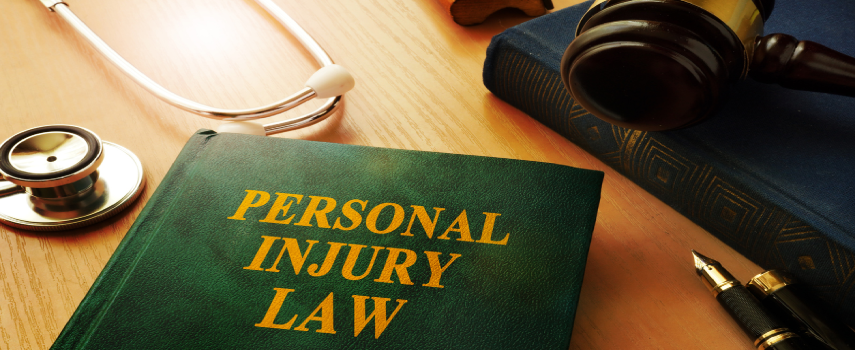 No one wants to go through the effort of filing a lawsuit to have it fail due to a legal technicality. If state regulations and statutes are not followed carefully, your case may fall apart or never be heard, allowing the at-fault party to get away with being reckless. Don't let the mistakes of someone else cause you both physical and financial pain. Let's look at state laws and how they affect a personal injury claim in New York.
How a Personal Injury Law Firm Can Help
Many aspects of personal injury cases are governed by state laws. These rules cover the date by which a lawsuit must be filed, whether the case meets the threshold of injury, how shared fault affects a claim and rules for those filing against a government agency. Since rules have many nuances, it is best to have a personal injury lawyer guide your claim from start to finish.
Deadline to File a Personal Injury Case
This is a time limit within which you must file a personal injury case. It is called a statute of limitation and was enacted by the state legislature. In New York State, you have three years from the time the injury occurred to file a lawsuit in civil court. If you exceed that deadline and try to file, the case will not be heard. Subsequently, you will lose the chance to be compensated for your injuries.
What Personal Injury Claims Have Different Deadlines?
Although most personal injury claims fall under this restriction, some do not. For instance:
Wrongful death: A wrongful death lawsuit has a deadline of two years from the time of the person's demise.
Medical malpractice: Medical, dental and pediatric malpractice cases have a deadline of 30 months from the time of the malpractice or the date when continuous treatment was terminated. The time limit differs for minors. If the injured party is a minor when the incident occurs, the clock will stop until the person reaches adulthood.
Other rules that govern medical malpractice: Two rules affect the statute of limitation for medical malpractice. One is the discovery rule, which enables a lawsuit to proceed with a time limit of one year after discovering a foreign object was left in the body after surgery. Another exception to the statute of limitation for medical malpractice is Lavern's Law. This law allows the clock to start running from the time cancer was discovered even if it existed before that but was misdiagnosed. The time limit is two years and six months up to seven years, since the person may not discover they have cancer until long after the diagnosis should have been made.
Claims Against Government Agencies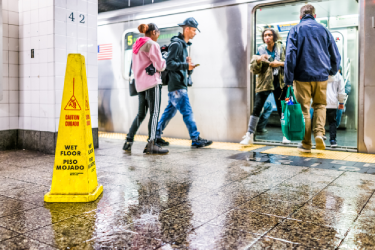 New York is no longer immune from a lawsuit when someone is injured by a local or state agency or their employee.
This could include slipping and falling on city property, being injured on a subway or bus, having an accident in a state park or being struck by a car driven by a government employee. If you are injured in a city-run nursing home or hospital,
you are able to sue. You are also able to file against a city public benefit corporation such as the Metropolitan Transportation Agency and others.
The time limit to file against a government agency is different from other personal injury lawsuits. You have 90 days to file a claim notice after your accident and up to one year to place a lawsuit against an at-fault party. There are other requirements, and it is important to have an experienced attorney at your side.
Shared Fault
On occasion, the defendant (at-fault person or party) may say that the plaintiff (injured party) was partly responsible for their injuries. This shared fault can influence the amount of compensation the injured party receives. This is called comparative fault and is part of the rules New York uses to determine damages.
If you were responsible for part of the damages, you can still be compensated for your injuries, depending on the percentage of liability. This means that the compensation will be decreased by the percentage of the damages you caused. For example, let's say you were 30 percent liable for the accident, and the other driver(s) were 70 percent responsible. You would still receive 70 percent of the damages.
How Does No-Fault Insurance Affect a Personal Injury Lawsuit?
New York is a no-fault insurance state. If you are in an accident in the state, you usually turn to your own insurance company for damage recovery. In addition, if a passenger is injured in a crash, they will turn to the driver's insurance for relief. There are times, however, that you or your passenger can go outside of these boundaries. This happens if the following injuries occur:
Disfigurement
Scaring
Fractures
A significant limitation of a body part, system or function
Permanent injury to a body part or organ
Full disability for 90 days
If you fall outside the threshold as described above, you can file a personal injury claim against the at-fault party or person. The claim includes medical expenses, wage loss and pain and suffering.
Dog Bites
A New York owner of a canine or other animal that inflicts harm on another person is responsible for the damages it caused. New York operates under the one-bite rule, and it is possible to sue the owner even if this is the first time the animal caused damages.
The Platta Law Firm
At The Platta Law Firm, we believe that no one should pay for another's mistakes. We examine your accident and work hard to get the compensation you deserve while observing the laws of the state. Give us a call at (212) 514-5100, or contact us online to find out how we can help you.